Customizing 3DB¶
We will now outline the different ways in which 3DB can be modified and customized to capture a large set of use cases.
The 3DB Workflow¶
3DB is designed to be extended without needing any modifications to the source codebase itself (and thus, it is fully extendable even when installed as a module). In particular, one can extend 3DB by replacing one or more of the modules with custom subclasses. The Customization Guides linked below illustrate how to do this, but first we will briefly describe the structure of 3DB and the role that each module plays.
3DB is structured as a client-server application: the server loads the configuration file, and uses it to load the 3D models, the environments, and the search space. From then on, the responsibility of the server is to send jobs to the client(s), receive the corresponding results, save them in a buffer, and then (concurrently on a separate process) log results from the buffer onto disk. That is, the server side of the 3DB pipeline is modularized as follows: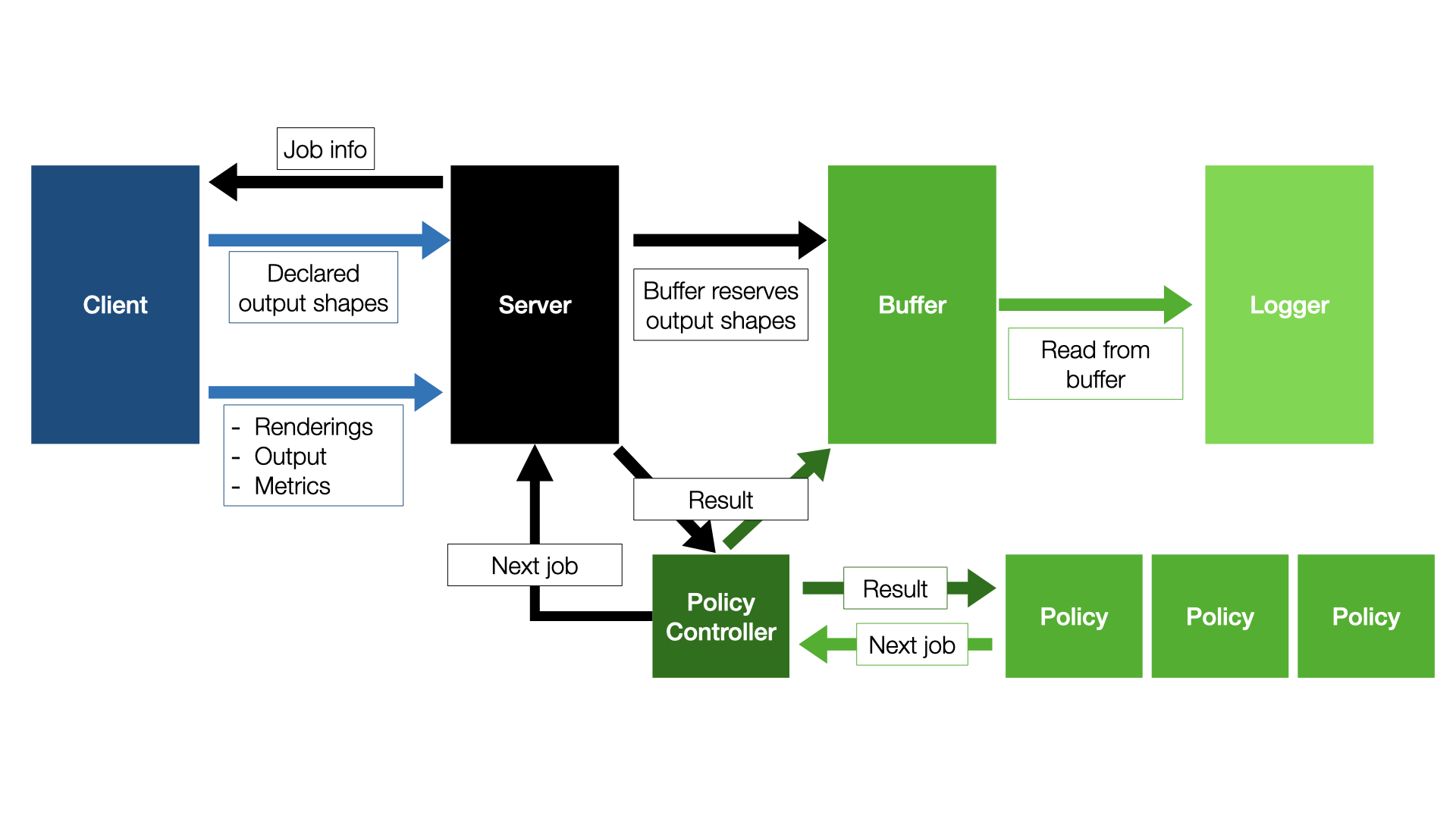 While the server side of 3DB is modularizable, users should seldom have to customize anything other than the loggers (shown here). The other components, e.g., the scheduler, the search strategy, the policy controller, and the buffer are already rather general and should capture the vast majority of use cases.
The client side of 3DB is where most of the customization happens. A diagram of the client-side workflow is shown below: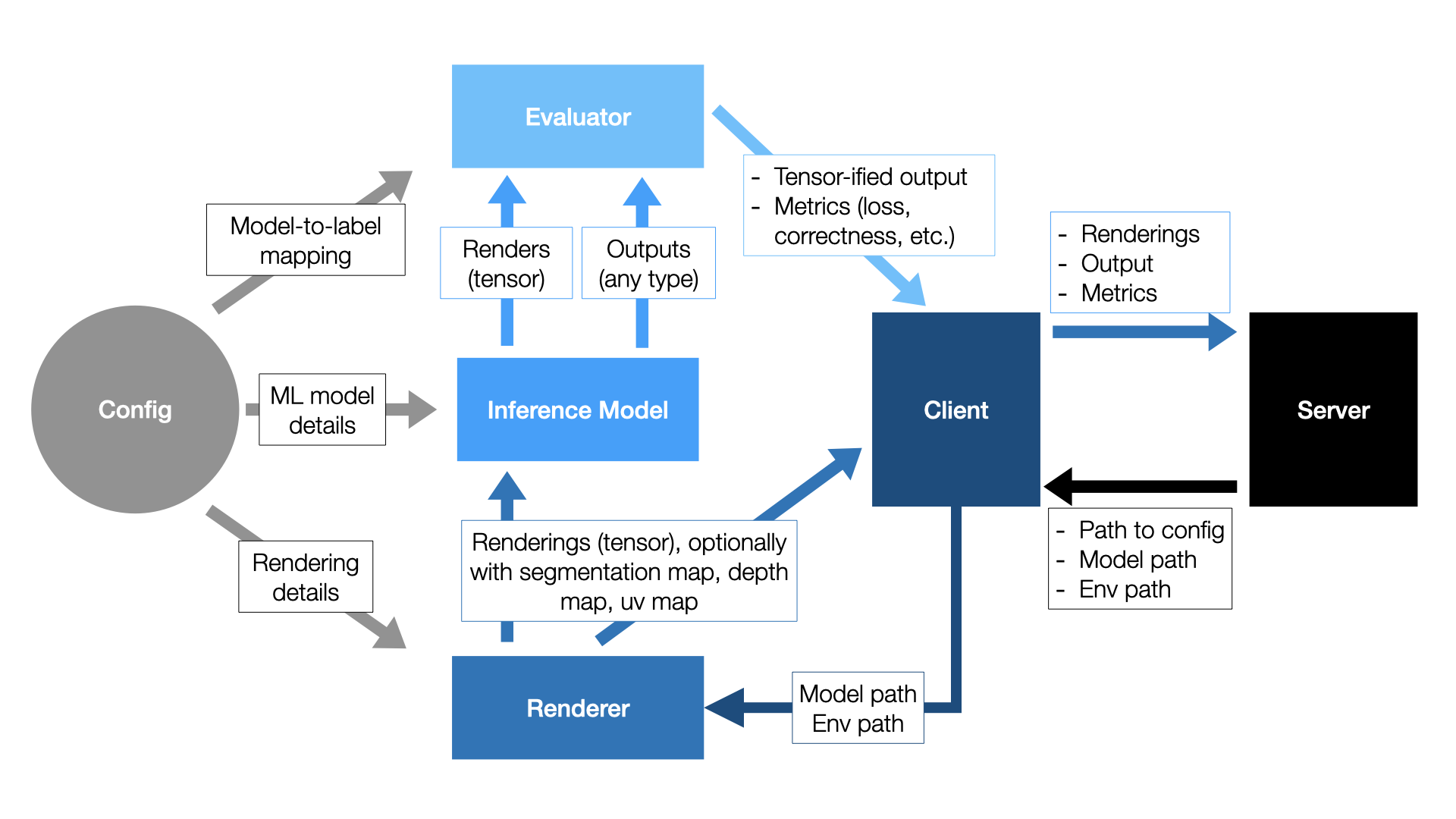 Breaking this down piece by piece: